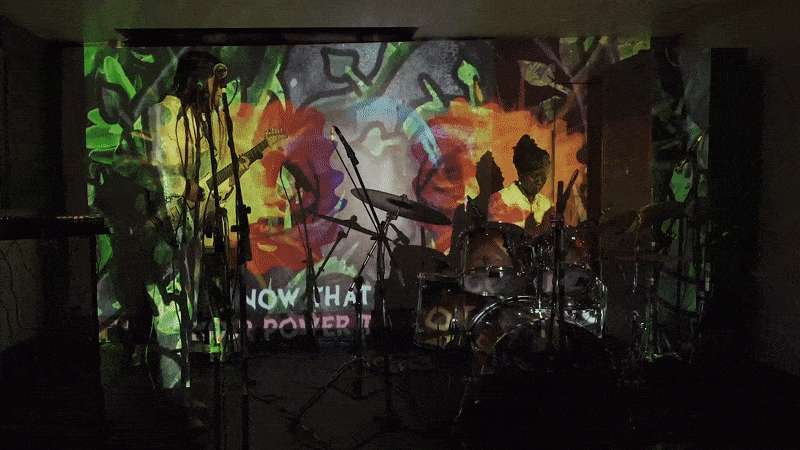 Funded by Arts Council England and produced by
Abigail Addison
of
Animate Projects
, the performance saw Ashman play live with drummer and visual artist
Bimpe Alliu
, playing the roles of 'elder' women, guiding Dawta to a utopian planet for Black, non-binary and trans women. Taking on concepts of time travel from Octavia Butler's novel, 'Kindred', the live performance explored ideas of what a paradise for Black women could look like as well as enaging with ideas of the ability to harness collective/inherited trauma into an energy for hope.
The premiere performance took place as part of
Flatpack's September 2021
edition of their festival. The second and final performance took place at
Cafe Oto with Jenny Moore,
in February 2022.
CAFE OTO PERFORMANCE W/JENNY MOORE, FEB 22



FLATPACK FESTIVAL PERFORMANCE, SEPT 2021


Photos by
Katja Ogrin