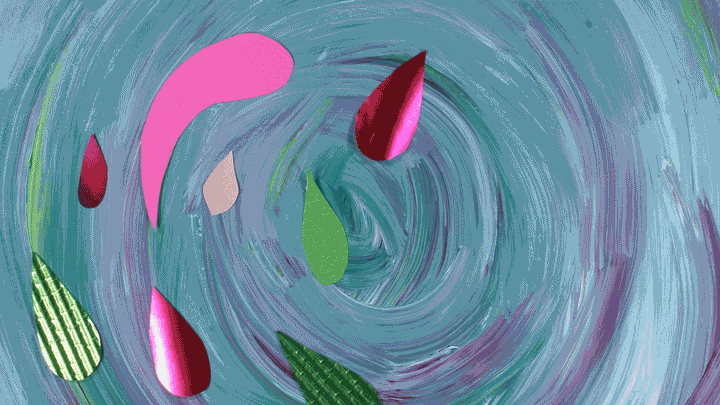 GOLDSMITHS SUMMER SCHOOL, JULY 2018
For one week, I taught 10 students aged between 16-18 the basics of animation, giving them a taste of university life at the same time! A very fun, very inspiring week.




WELLCOME TRUST, JAN 2018
Using the Wellcome Collection's current exhibition as inspiration (Ayurvedic Man: Encounters With Indian Medicine), I facilitated drop in cut-out, pixilation and 2D animation workshops for 14-19 year olds.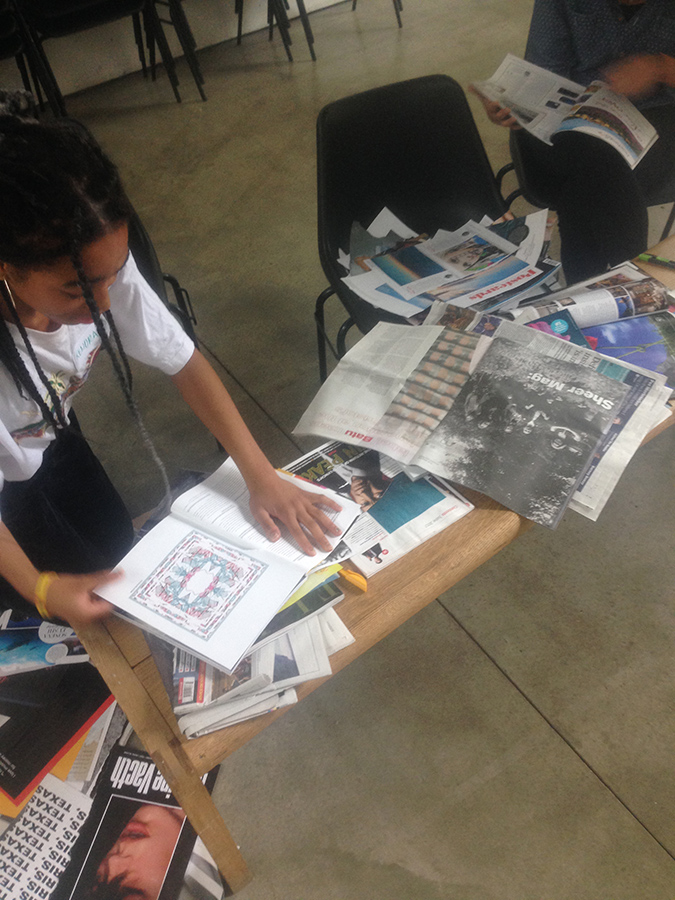 INSTITUTE OF CONTEMPORARY ARTS, AUG 2017

In August 2017, I ran an
experimental animation workshop
for young women of colour as part of the ICA's
In Formation
summer programme. The participants got to dip their toes into artists film, using cut-out collage animation. The girls were amazing (film coming shortly)!
TATE LATES, APRIL 2017

In April 2017, I ran a workshop at the Tate Modern for their Uniqlo Tate Lates. I was working on getting passerbys to contribute to making a Future City out of paper model-making techniques. What would a future city look like? Would it be sustainable? Completely nihilistic? It was a pretty fun evening..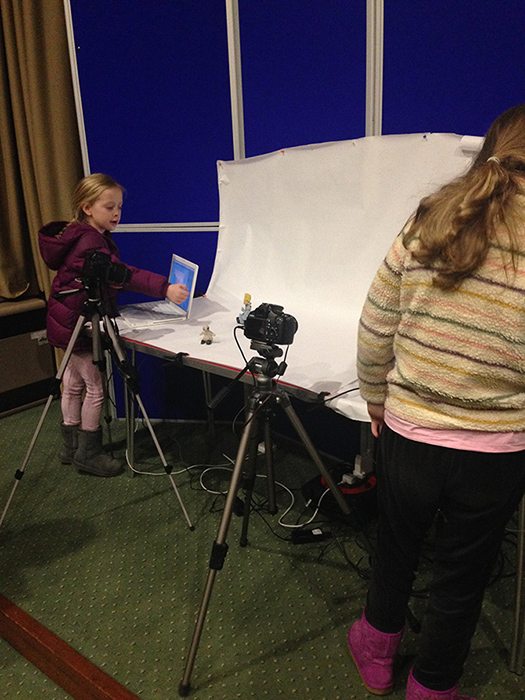 DIGICULT 2015
In February 2015, I ran s everal animation workshops for the Glasgow based film production company,
DigiCult
as part of their
2015 short film cinema tour
. Working in Orkney and Dumfries, I have basic animation workshops which introduced young people to the world of stop-motion animation. Who knew you could have so much fun with some paper and a blob of plasticine? Below are some behind the scenes snaps of the workshops...
EASTSIDE EDUCATIONAL TRUST
Since November 2014 i've been working with the educational charity
Eastside Educational Trust
to provide animation workshops, mentoring and filmmaking advice to children and young adults.
Working across a variety of schools and youth clubs across London, some of the workshops and mentoring run from anything from an hour to a whole week and cover aspects such as introductions into stop-motion, storytelling, storyboarding and filmmaking advice.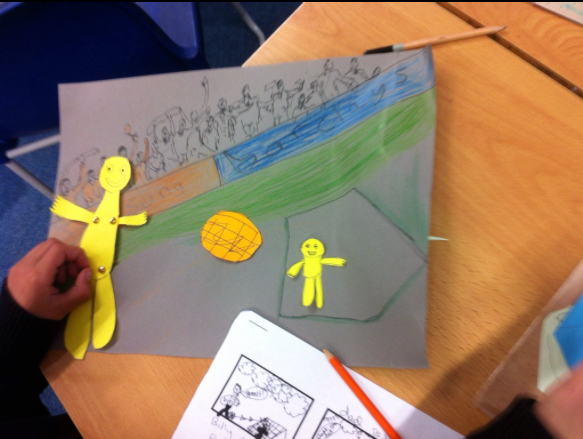 PAPER IN MOTION 2014
In September 2012, I helped run an animation workshop with 10 aspiring animators, at the
Milano Film Festiva
l, called 'Paper in Motion'. The workshop was in conjuction with Moleskine sketchbooks, who kindly facilitated the workshop by providing sketchbooks, storyboard books and pencils to help achieve our goal: to create a completed short film in 3 days (with sound and music), to screen at the festival's animation programme.
We each animated a section, were the action of a scene leads on to the next, in a smooth and seamless way. We also had to make sure to merged all 10 animators styles too. I oversaw (and lent a hand by animating the titles) the general ideas of the group, giving them tips and hints on their story ideas and animation styles.
SCOTTISH ASSOCIATION OF MARINE SCIENCES, 2013
In May 2013, I helped director Andy Crabb to create small animation workshops with 8 year olds from Benderloch Primary School, Oban, Scotland . The goal was to create animated segments for a film about protecting marine wildlife for the Scottish Association of Marine Sciences - whose headquarters were based near the school. The children made their own underwater props and were involved in the films as 'puppets' themselves, in a technique called 'pixilation'.